Shah Rukh Khan's daughter Suhana Khan Pic in bikini with Abram goes viral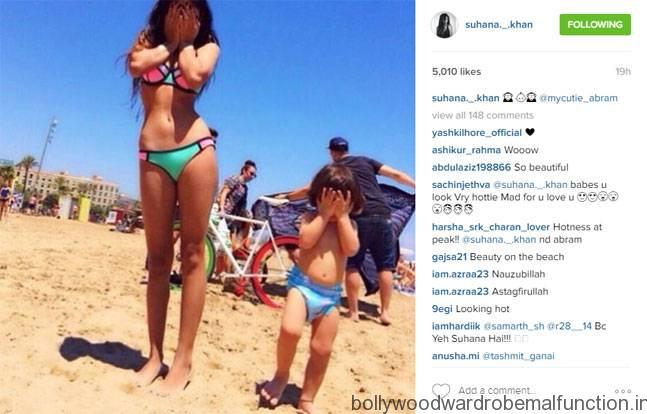 Shahrukh Khan's Kids Aryan and Suhana are one of the most famous celebrity kids.
Shahrukh's daughter shared a pic on instagram in which she is looking very hot. You can see that in this pic Suhana is in Bikini and Abram is in diapers.
Related posts