Shahrukh's daughter seen with Sanjay Kapoor and Chunky Pandey's daughter in Bikini
Bollywood new generation seems ready for the glamour industry. Shahrukh Khan's daughter Suhana Khan is in the news because of one of her picture. Sanjay Kapoor's daughter Shanaya Kapoor and Chunky Pandey's daughter Ananya Pandey are with Suhana in the picture.
A picture of Suhana Khan, Shanaya Kapoor and Ananya Pandey is going viral on social media. All three girls are seen sporting a bikini in the picture.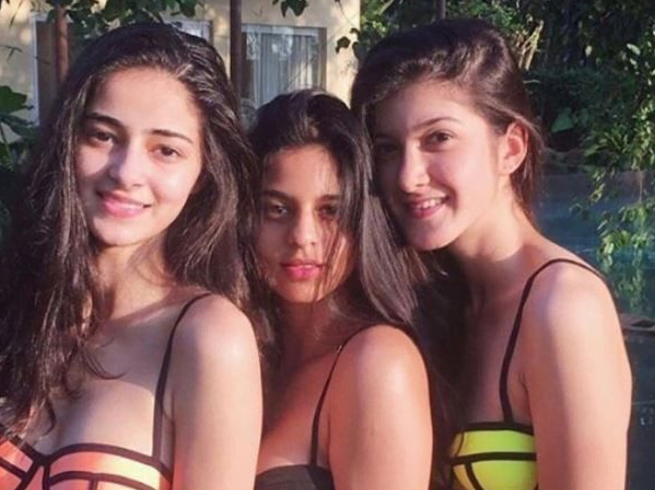 Suhana is seen with her best friends Shanaya and Ananya in Hot Bikini. I must say all three girls are looking very hot in bikini.
These kids are very intelligent and they are doing these things to be in the news because they will soon be making their bollywood debut.
Related posts