Checkout the Alimony Amount paid by Bollywood Stars to Their Ex-Wives
In india Marriage is considered a sacred and spiritual relation which lasts for not one but 7 lives. But due to several issues some of the marriages does not last longer and the duo decides for divorce. Bollywood stars are not different from other common people. Some of the bollywood stars have to pay a hefty alimony to their ex-wives to ensure the secure the life of the girl after the divorce.
Check out the list of few bollywood stars and the alimony amount paid by them.
Aditya Chopra Payal Khanna Divorce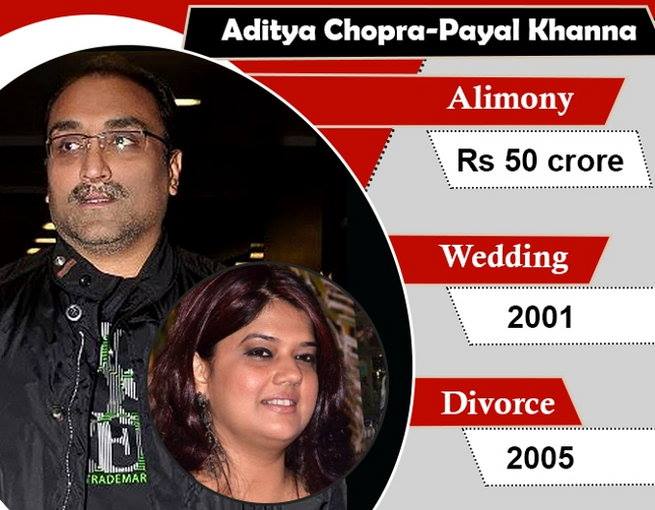 Film Maker Aditya Chopra married Payal Khanna in 2001 but the things did not went well and they got separated in 2005. Aditya Chopra paid a hefty amount Rs.50 Crores as alimony to Payal.
Aditya Chopra is now happily married to Rani Mukerji.
Related posts