Irfan Pathan trolled for sharing picture with wife on facebook
Irfan Pathan trolled
Cricketer Irfan Pathan posted a picture with his Wife on Facebook. Irfan wrote "This girl is trouble 🙈 #love #wifey"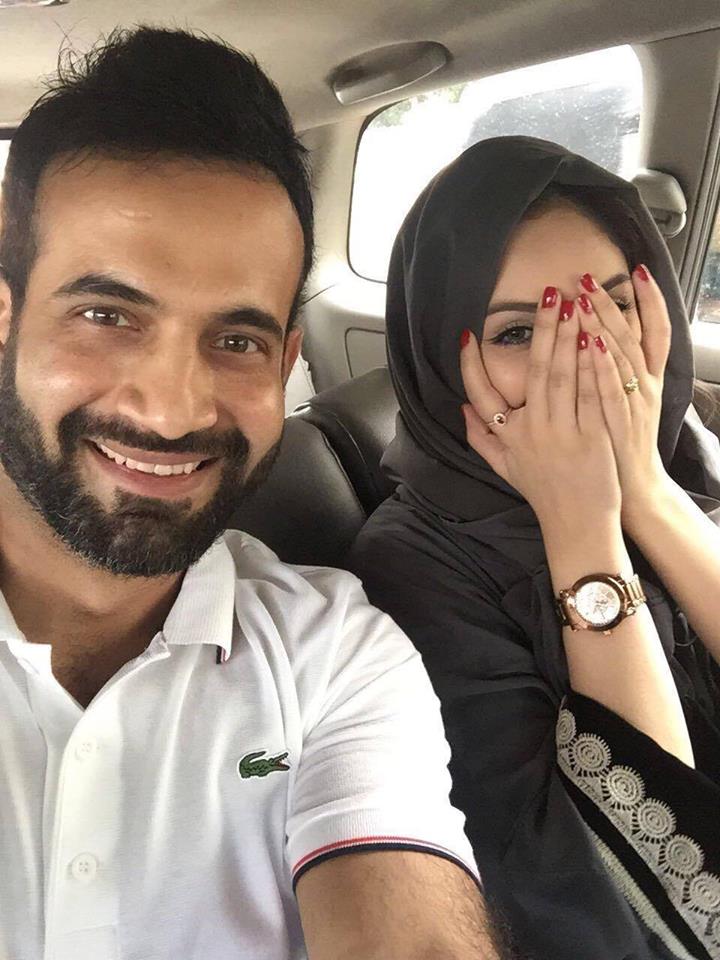 Now Irfan is in trouble because of this picture. People have started trolling irfan because half face of his wife is visible in the picture and she have used nail polish on her nails. In this picture Irfan Pathan's Wife Safa Baig is hiding her face behind her hands.
Muslims are angry on Irfan Pathan for posting a picture in which face and hands of his wife are visible.
Radical muslims are asking irfan to remove this picture. They are saying that being a good muslim he should not post such pictures of his wife.
But there are some users who are in support of Irfan. They are saying that Islam does not teach this and those who are preaching islam to irfan should first take care of their home.
Irfan married Safa Baig in last february. Safa gave birth to a Son in december, 2016.
Related posts